Our main concern is always player security and fraud prevention. Infinitypoker.io Auto Interception System runs 24/7 to monitor over 100 indicators in real-time, including HUD statistics and player actions, to intercept collusion and bots. Any account proven to be using a bot, or colluding, will be permanently banned. If you ever witness any suspicious behavior in games, please use the in-app Feedback feature to let us know. As a community, we can all work together to fold out suspicious behavior and continue to ensure a safe, fair and fun online poker environment for all.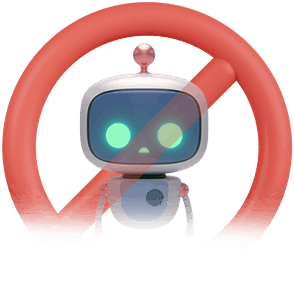 We employ Next Generation BOT prevention technology to stop bots from ever getting to our tables. Our Geo restriction and IP blocker is the foundation of our collusion prevention. However, our team of analysts works 24 hours a day to monitor suspicious accounts and behavior patterns. Duplicate accounts are strictly prohibited. We reserve the right to request Identity verification. Integrity and player trust has and always will remain our most import assets.

To assure the integrity of our games, a trusted Random Number Generator (RNG) is used in the card shuffle and dealing process. In each individual event a RNG is utilized to ensure compliance with market standards. The system has been rigorously tested by a top independent software certification lab running millions of rounds and examining results.
We provide our members with an easy-to-use log of their game results via their device and via customer support. This information may be reviewed at any time, and includes amounts wagered, game results, complete hands replays, as well as deposit and withdrawal records.
In summary, The Company does its utmost to provide a Fair Play environment for all its members. Our customer service is highly proactive in this regard, and we respond quickly to any concerns our Members may have.
For any questions and concerns please contact us at
[email protected]